INNOCENT YESTERDAY
Vegan Bakery & Cafe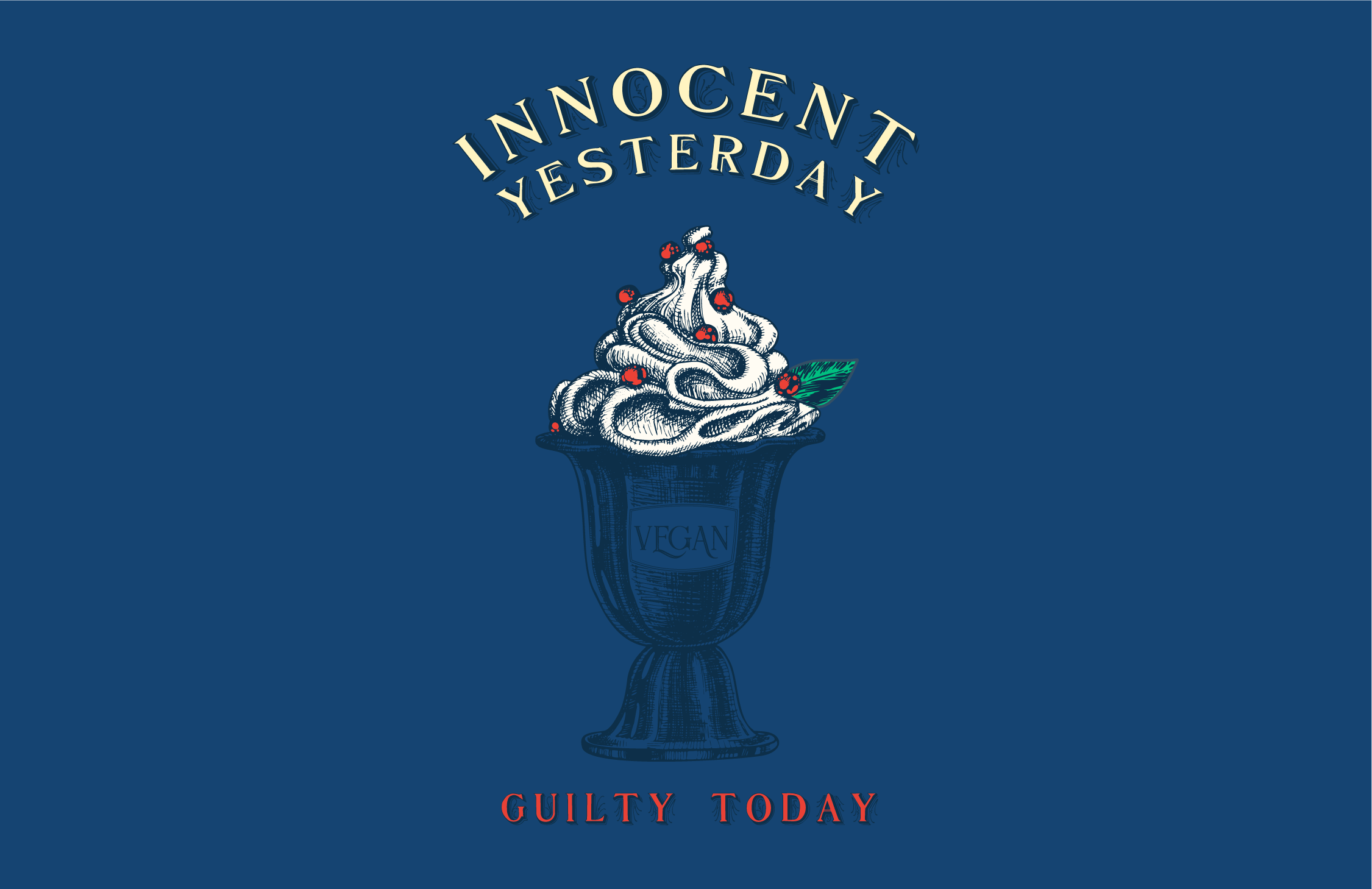 New York - 2021
Summary
Created branding –logo, tone, identity–
Designed packaging, printed & digital assets, and ordering website.
Developed strategic partnerships with NYCWFF, Seltzerland, and Grubhub to create engaging experiences.
Designed the investor pitch deck and presentations that won the company's new investors.
Designed the interior (including icons, wall arts, lighting, pillow case illustrations, menu boards, decorations, floor, and wall materials) & exterior (including the signage, awnings, hand-painted illustrations, lighting, and window icons) of New York Upper East Side, West Village, and Miami Wynwood locations.


Goal
This project was to create a rustic yet elite brand identity for the luxe QSR vegan & bakery concept. The logo and color palette is designed to evoke an old-school New York bakery-style look and feel, while the brand messaging emphasizes quality food and a homey atmosphere. The project's overall goal is to create a visual identity with all aspects that represents the brand's core values and delivers a consistent message to customers.


Client
Innocent Yesterday (IY) taps into the fervent demand for delicious and healthful traditional and plant-based foods. IY intends to cater to individuals seeking to fuel, restore, balance, and build a more fit body and free spirit. While intends to innovate a luxe brand of multi-eating-plans featuring traditional and vegan baked goods, cafe fare, and ice cream treats presented in an appealing QSR format.