ICP

International Center of Photography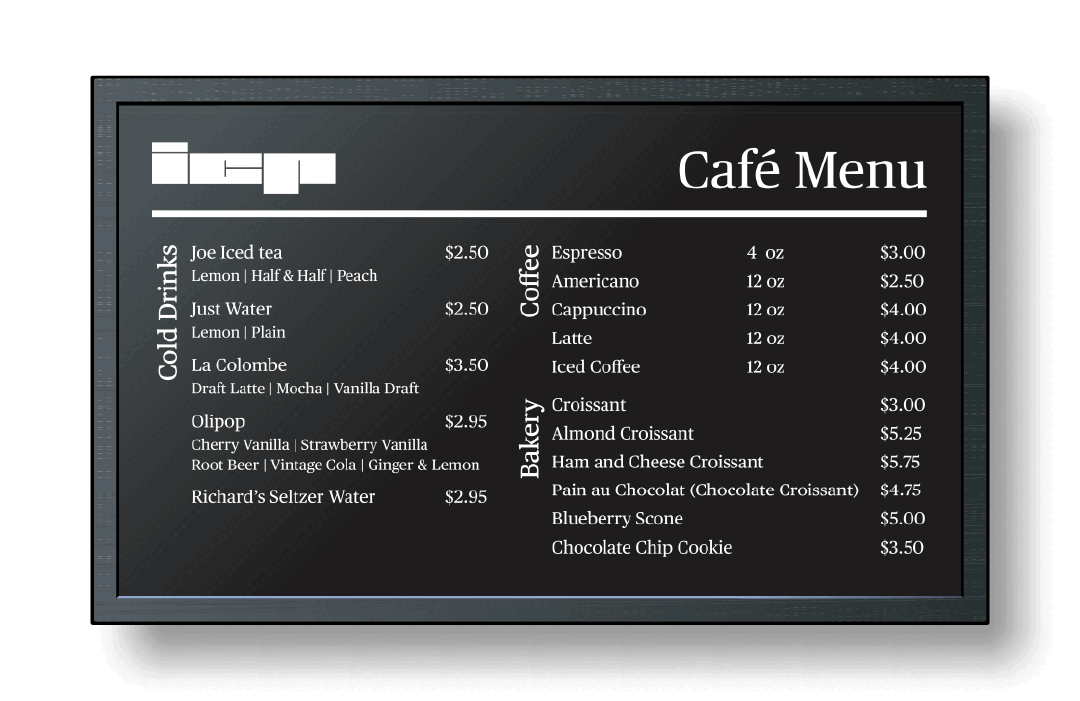 New York - 2022
Summary
Designed ICP branded apparel and merchandise from concept to production.
Designed digital menu layouts for ICP Café.


Goal
This freelance project was to design a ICP branded digital menu for ICP Café, and design ICP branded merchandise to be sold at the ICP shop while maintain the current brand identity designed by the Pentagram design studio. After the designs are approved, I've ovesee the production process until delivery. The overall goal of the project is to design ICP branded material that represents the brand's core values and delivers a consistent message to customers.


Client
The International Center of Photography is the world's leading institution dedicated to photography and visual culture. Cornell Capa founded ICP in 1974 to champion "concerned photography"—socially and politically minded images that can educate and change the world. Through our exhibitions, education programs, community outreach, and public programs, ICP offers an open forum for dialogue about the power of the image.