2GET4




Istanbul - 2007

Designed logo, digital single covers, event flyers, and digital marketing content for the Istanbul-based music project 2GET4.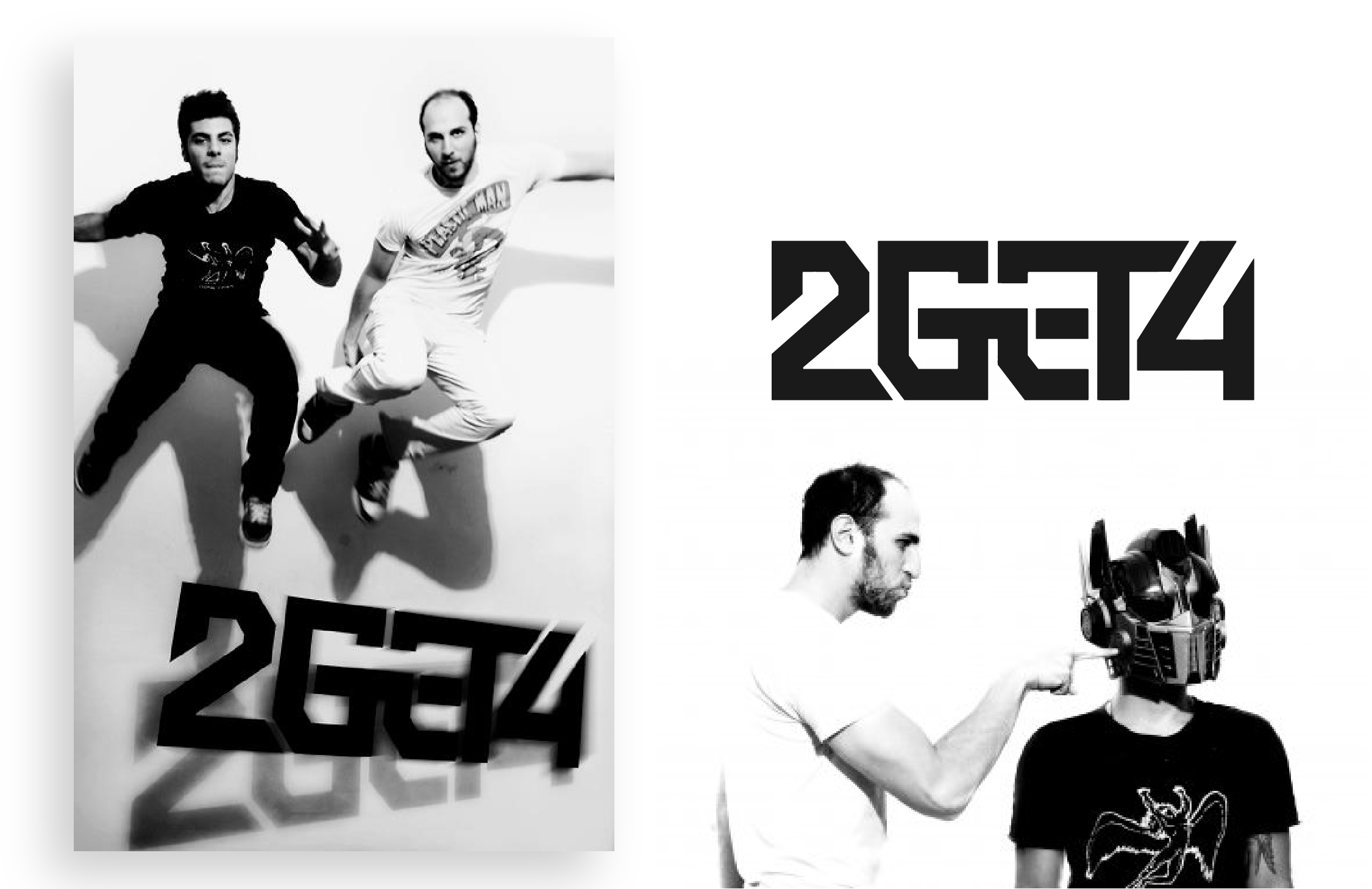 2GET4 meaning ''together'' consists of Meir Benezra who improved himself in the area of sound design, and whose products in this area have taken many well-known places like the Istanbul film festival, and Ekin Ergok who studied percussion in the state conservatory also is the creator of a radio show named "How Powerful is your Hi-Fi" at the Radio Contact Belgium in 2003.

Being bored of the humdrum rhythms, the duo is dropped into the music scene with one of the most favorite styles of dance music Hip-Hop and Breakbeat.
They feed themselves with Rock, Funk, Blues, Jazz, and even Classical Music, apply the sounds, they hear, and design to their music productions.

They played in many well-known clubs such as House of Yes New York, 837NYC, W Hotel, Soho House Istanbul, Garaj Istanbul, Gold Bar NY, Mama Shelter, Indigo, Minimuzikhol, and brand organizations such as Versace, Tommy Hilfiger, Saat&Saat, New York Fashion Week and Mercedes-Benz Fashion Week Istanbul.
Their style is a mixture of Breakbeat & Hip-Hop, Glitch Hop other than that Disco House, Funk, 90's Pop, and the re-mixes they produce.

And they only have one purpose;
Watching you dance like hell since 2007.