MOTAWORD
The World's Fastest Professional Translation Agency



New York - 2020
Summary
Worked directly with the management team, translators, copywriters, sales teams, and marketers to create client presentations, and infographics, designed UI&UX digital assets and illustrative content for Motaword's web platform, oversaw the creative process, and gave guidance to the team.
Also, I designed the client pitch deck that won Sharp HeathCare as the company's client.


Goal
As a full-time creative lead of MotaWord, I designed digital assets for the company and its current and potential customers while maintaining the existing brand identity. The project's overall goal is to design client pitch presentations and UI&UX interface that represents the brand's core values and delivers a consistent message to customers.

Client
MotaWord is the world's fastest professional translation platform. Through the use of cloud technologies, smart algorithms that manage projects around the clock, and over 25 thousand professional translators, MotaWord provides high-quality translations in any language 60% cheaper and 20 times faster than traditional translation agencies.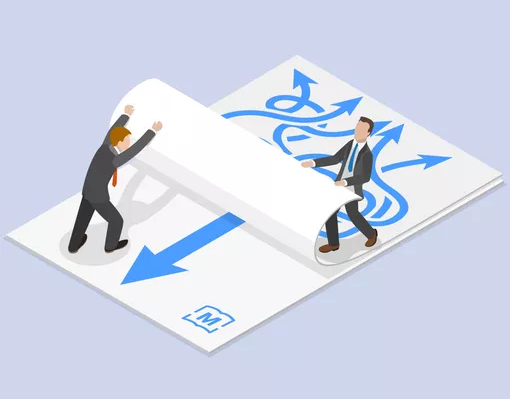 Blog Illustrations